En:pool
Computer-Pools
The following list gives you an overview of the rooms serving as PC pools and which are accessible to you as a student.
All PC-Pools are located in the BASEMENT of Institute of Computer Science's basement at Friedrich-Hirzebruch-Allee 8.
In order to reduce power consumption, the publicly accessible Pool PCs are automatically shut down over night, from 8 p.m. CEST to 8 a.m. CEST.
More information can be found on the Pool remote access page.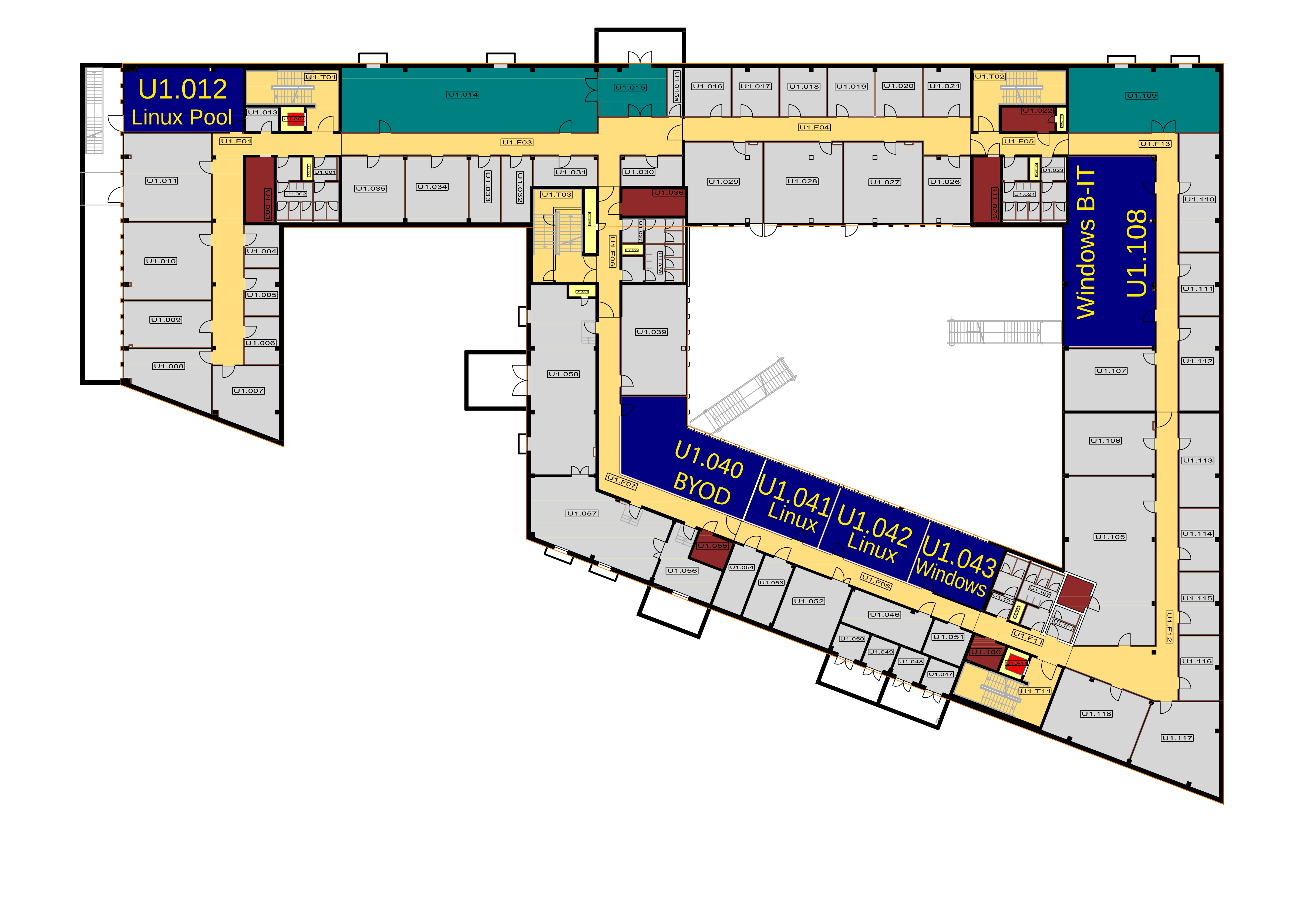 To see which rooms are currently occupied, please visit our room booking system here.